How to Fix the Hole Toggle Bolt Left before Moving?
Views: 92 Author: Site Editor Publish Time: 2020-07-09 Origin: Site Inquire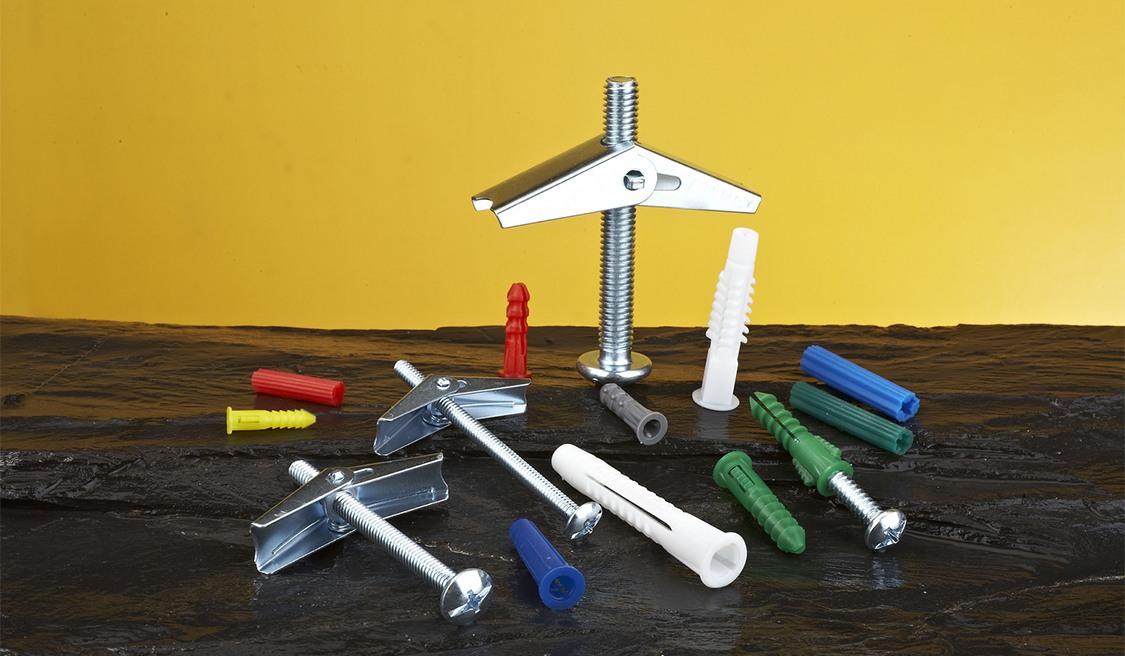 How to

Fix the Hole Toggle Bolt Left

before Moving

?



Before the cleaning, proper repair and maintenance is very important. Most rental contracts clearly state that the house must be consistent with the time of occupancy. Therefore, except for water pipes, roofs or large electrical appliances, any other damage will be the responsibility of the tenant. But in reality, there always will be some problems with the house. This article will tell you about the common rental damage and maintenance methods. Spend little money to save big money and avoid unnecessary deductions. Before starting, you'd better prepare some carbon steel toggle bolt anchors, M6 zip tie toggle bolts and zinc plated spring toggle bolts.
Wall hole
Nailing nails on the wall is not allowed in most rental contracts, but who would be willing to live in an undecorated room? Hanging a picture or an ornament will inevitably put on a few nails. But, try not to use expansion stainless toggle bolt screws, because the holes after the expansion screws of steel toggle bolt anchor are removed are really super large, and it is really troublesome to make up. Ordinary small holes can be easily done with a wall-fixing artifact. Fill it first, then use a small shovel at the end to smooth it out, and finally polish it.
Damaged wall
Most people may not encounter this problem, but this situation may be a pain in the minds of some people who raise puppy. The helpless situation may eventually lead to neither the house deposit nor the pet deposit is got back. So if the damage of the wall is still within the acceptable range, it is not a problem to repair it by yourself. You can buy various sizes of aluminum or other material repair stickers, , just stick it to the wall hole, and then evenly scrape the surface with the filler for repairing the wall, polish with a polishing sponge, and finally Just paint.
Floor scratches
The rooms with wooden floors will wear out more or less. If the bed frames and chairs are not properly protected, it is very easy to scratch some marks on the wooden floors. Although the area of wear is usually small, if you encounter a domineering landlord, he may use this to threaten you to change the floor of the entire room! The wood grain repair pen can solve this problem. You only need to apply lightly on the surface of the wood, but because there are many colors, it is still necessary to compare the color of the floor to find the closest one! If the kitchen cabinets have similar problems, you can also use this wood grain repair pen to solve.
In short, the editor still wants to remind you to check the wall, carpet, floor, screens, etc. first after you move into the new house to ensure that there is no damage. Once there is any damage, you should take a photo immediately and report it to the landlord or agent. Otherwise, if you do not repair it yourself before moving, they may be considered your responsibility! Learning to repair is a very useful life skill in the US. Not only does it save money, but it is also faster than waiting for others to repair, so you still need to have some basic repair tools and power tools at home, we can provide you with heavy duty metal toggle bolts, black stainless steel toggle bolts, toggle bolts for metal studs and so on!