What is Lightweight Partition Board?
Views: 98 Author: Site Editor Publish Time: 2020-12-08 Origin: Site Inquire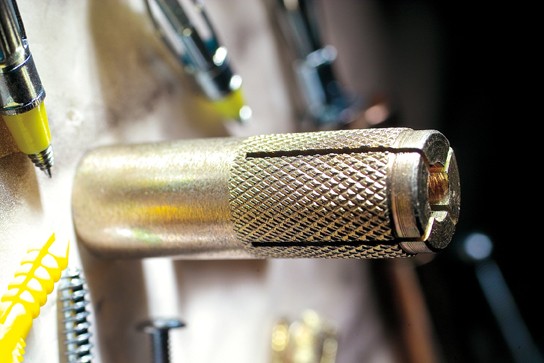 What is Lightweight Partition Board?
We sometimes use light partition board in the process of decoration with M8 lag screw shield anchors, but this kind of building materials for some people may be a little strange. What do you know about lightweight partition boards?
Introduction of Lightweight Partition Board
Lightweight partition board is a new type of energy-saving wall material, which is a kind of wall material with hollow floor. When installing the light partition board with tie-wire heavy duty shield anchors, it is necessary to erect the board and coat a small amount of caulking mortar on the male and female falcons. It is made of harmless light steel slag, fly ash and other industrial wastes by variable frequency steam pressure curing.
App

l

ication of Lightweight Partition Boards
Lightweight partition board is mainly used in building wall insulation, building roof insulation, steel plate roof insulation, ground insulation and cold storage insulation, which can also be widely used in the internal partition walls of residential buildings, corridors and kitchens.
Advantages of Lightweight Partition Board
1.
Waterproof and Dampproof
Lightweight wallboard can be cemented to form a pool and filled with water without any waterproof finish. The back of the lightweight wallboard can keep dry and leave no trace, while condensation water will not appear in wet weather. The panel of lightweight partition board is a professional waterproof board, which has good waterproof performance and can be applied to wet areas with slotted hex head wall board anchors such as kitchen, toilet and basement.
2. Noise Barrier
Light wall panel has good sound insulation effect, which meets the requirements of national residential sound insulation and is much higher than that of other brick walls.
3. Heat Preservation and Fire Prevention
The manufacturing process of lightweight partition board determines its good heat insulation function, making your indoor environment more comfortable. The fire resistance of light partition board at 1000 ℃ is not less than 3 hours and does not emit toxic gas. In addition, its incombustible performance reaches the national A-level standard.
4. Strong Hanging Force
Lightweight partition board can be directly hung with zinc plated double expansion anchors and the surface of the wall panel is smooth. The light partition board that does not produce dust can be directly pasted with ceramic tile, wallpaper and wood decorative board.
5. Simple and fast construction
Lightweight partition board is fabricated construction with flat mushroom M10 mechanical anchors, so the wall panel can be cut arbitrarily to adjust the width or length. The construction also has the advantages of simple transportation, sanitary stacking, no need of mortar, shortened construction period, low material loss rate and construction waste reduction.
6. Light

and

Cheap
The construction of lightweight partition board by using flat mushroom M10 drop-in anchors is simple, convenient and cheap, which meets the requirements of different customers for the indoor and outdoor environment of modern buildings.
7. Good Integrity
Because the lightweight partition board is fabricated construction with flat mushroom M10 toggle bolts, its board can be connected as a whole and has strong impact resistance. The strength of the wall fixed with slotted hex head stud anchor is high and the overall seismic performance is many times higher than that of ordinary masonry wall.
Lightweight partition board has the advantages of light weight, high strength, multiple environmental protection, thermal insulation, sound insulation, respiratory humidity control, fire prevention and rapid construction. Therefore, lightweight partition boards can be considered for your partition board.