How to Decorate the Exterior Wall of Self-Built Houses?
Views: 89 Author: Site Editor Publish Time: 2020-11-11 Origin: Site Inquire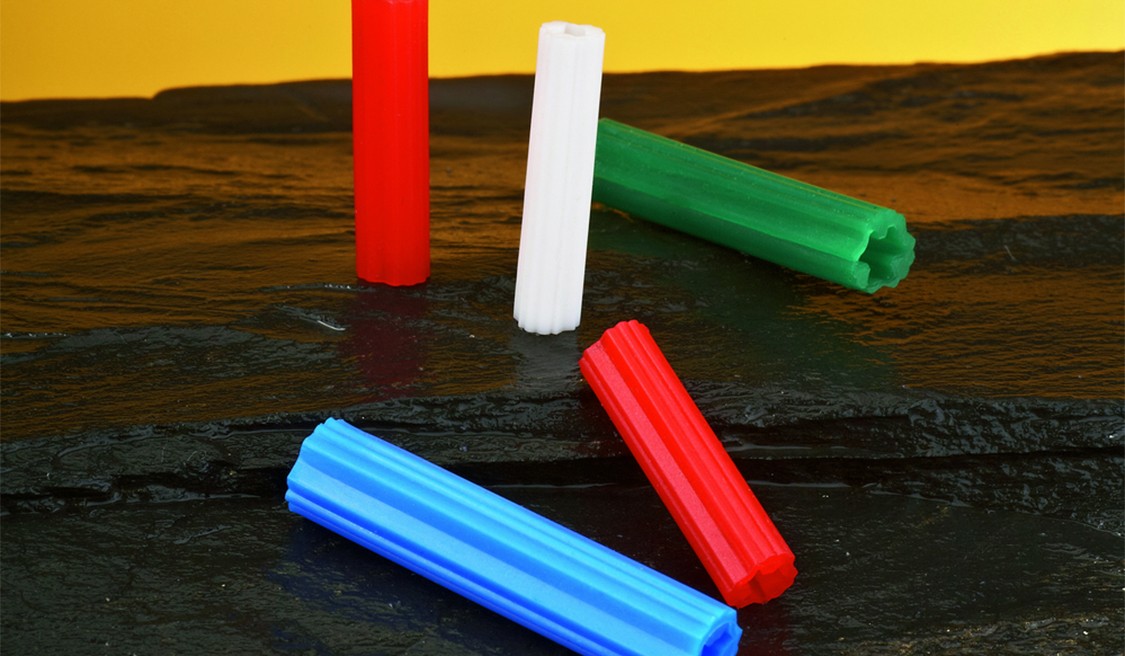 How to Decorate the Exterior Wall of Self-Built Houses?
Various methods can be used in the exterior wall decoration of self-built houses, including coating, wall tiles, stone plate with slotted hex head mechanical anchors and real stone paint.
Coating
Exterior wall decoration need to do is to paint at first, which is also more commonly used. The exterior wall coatings generally include calcium plastic coating, JH801 coating, imitation porcelain coating, color pattern coating, multi-layer concave convex pattern coating and latex paint, which can be purchased in the market. You can use roller coating or spray coating. In order to prevent the change of rainy weather, roll coating is generally applied with a thickness of 12mm. In general, the good quality coating and paint of using in exterior wall will not much cheaper than pastes the ceramic tile.
The advantage of coating and paint is that the color can be selected arbitrarily and the color can be changed after several years or more, but its disadvantage is that it is easy to change color after a long time. The specific construction steps are as follows: mix the cement mortar in the proportion of 1:3, spray 1.2mm thick waterproof coating, paint 8 mm thick 1:2.5 ratio cement mortar, spray paint twice. It is important to remember that the thickness is not easy to be too thick to avoid freezing and cracking in winter.
Wall Tiles
The method of sticking wall tiles is relatively complicated. First of all, it is necessary to brush 1.2 mm thick cement slurry on the base surface and apply 12 mm thick 1:3 cement mortar as the primer. Then apply 6mm thick 1:2 ratio cement mortar bonding layer and pave 8-10 mm thick wall tiles. Finally, wipe the joint with white cement. The effect of wall tiles is very beautiful.
Stone Plate
First, drill holes on the base surface and fix the stainless-steel connectors with carbon steel double expansion anchors. Chisel the groove at the upper and lower joints of 20-30mm thick stone and the epoxy resin adhesive in the groove shall be closely connected with the stainless-steel connector through flat mushroom lag screw shield anchors. If the stone surface is tight joint, it is necessary to wax the stone surface after leveling, if the stone surface is for pointing, the sealant should be used for pointing and the surface should be waxed after leveling. The method of sticking stone plate is very suitable for rural use. However, as an external wall decoration, cultural stone construction and slotted hex head M8 sleeve anchors installation needs to pay attention to the specifications and colors required by the design and drawings, so as to achieve the desired effect.
Real Stone Paint
Stone like paint is a kind of coating with decorative effect similar to marble and granite, which is mainly made of natural stone powder of various colors. It is applied to the effect of imitation stone of building exterior wall, so it is also called liquid stone and imitation stone paint. Because of its beautiful and natural decoration materials, the stone is very suitable for decoration in the city.
Generally speaking, considering the beauty and practicability, the method of pasting stone plate with zinc plated M10 stud anchors is more suitable for rural use. If you need to decorate your exterior wall in this way, high quality zinc plated heavy duty shield anchors are essential. CIXI HEXIE is a company specialized in selling flat mushroom M10 toggle bolts,carbon steel M10 wedge anchors and so on, while its product quality has been tested professionally.